The Gift that guarantees your Future!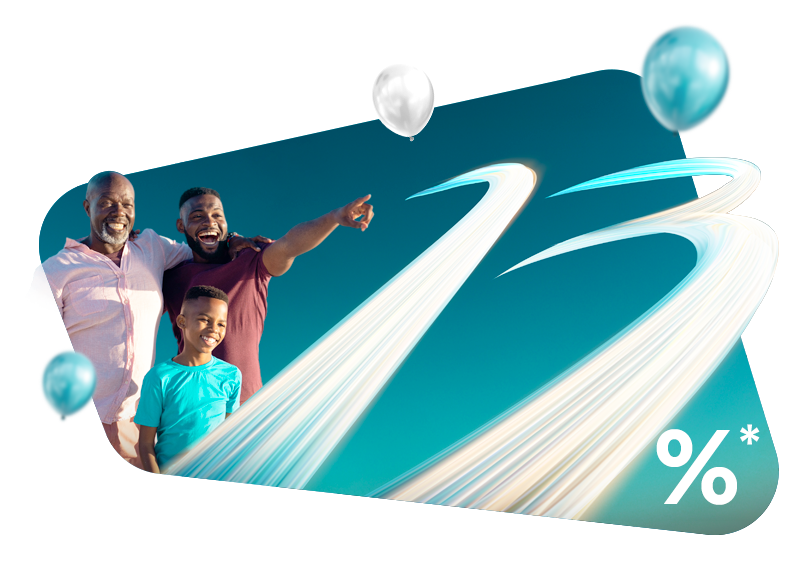 The ATLANTICO Anniversary Term Deposit is the ideal Gift that guarantees your Future. A financial investment of 13% for 91 days, exclusively in national currency, the capital of which is repaid at maturity, by means of a credit to your current account.
On our anniversary the gift is special and it's for you!
The Anniversary Term Deposit offers you:
Return on Guaranteed Capital
Interest payments at maturity
Available for constitution at the nearest ATLANTICO Agency or 923 168 168
PRODUCT DESCRIPTION
It's an exclusive financial application for new resources, with a guarantee of return on capital within 91 days, without permission for capital reinforcements or early redemptions.
| Minimum Subscription Amount in Kwanza | 91 Days (*GNAR) |
| --- | --- |
| Kz 250 000,00 | 13,00% |
*GNAR (Gross Nominal Annual Rate)
Term: 91 days;
Payment at maturity;
Doesn't allow early redemptions;
Doesn't allow reinforcements;
Doesn't allow automatic renewal;
Doesn't allow capitalization of interest.
Be a Corporate Customer;
Account provisioning with new features;
Subscription form and Technical Information Sheet duly completed and signed.
Interest paid is subject to Capital Investment TAX at the rate of 10%, through the withholding mechanism.